We are here to be your helpful & positive real estate advocates for buying, selling or investing in real estate:
Trusted resource for answers about the home selling and buyer process
Innovative marketing strategies
Expertise about neighborhood features
Ability to target home searches
Bull Dog negotiator
Support through the closing of the sale and beyond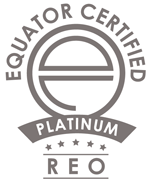 Sunny Burruss
Sunshine Luxury Properties Keller Williams Realty
M:

O:
Communities
Communities Served
"It was a pleasure to have worked with Sunshine throughout a real estate land transaction. She was detail oriented and represented her Buyer well. I can recommend Sunshine Mylan as a dedicated agent who represents her clients well! I look forward to working with Sunshine in the future!"
  -Robert Penny, Colleague
: "I have worked with Sunny many times. She is a great communicator who provides her clients with sound advice and excellent customer service. I would recommend Sunny when buying or selling real estate. Gary Ray"
  -Gary Ray, Colleague
"Sunshine is a an agent who takes time to Educate herself tor her clients with the latest in technology and business changes. Sunshine took my 203k Fha Rehab class and my Social media class. She is a very knowledgable , personable and a very hard working agent. I would sent my mortgage clients to her."
  -Wade Ellsworth, Colleague
"Her name is appropriate as her work ethic "shines through" for all of her clients. If you're looking for a Realtor who is positive, knowledgable, a go-getter who stays engaged in the process well after the closing you won't miss with Sunny. I'm proud to say she is part of a great team here at KW."
  -Thomas Rinow, Colleague
Sunny Mylan...........We have worked with Sunny for years with super results. Sunny has been involved with multiple home sales for us and my Mother. She will also be listing our Auburn home when we are ready. We couldn't ask for better service from anyone. We have dealt with other brokers in the past and none met our needs. We have referred many new clients over the …
  -Andrea and Jerry Dinsmore, Client
Recent
Sales
Listing courtesy of Keller Williams Realty Bothell
Sold by HomeSmart ION Realty Group
Listing courtesy of Keller Williams Realty Bothell
Sold by Keller Williams Seattle Metro
Listing courtesy of Keller Williams Realty Bothell
Sold by Skyline Properties, Inc.
Listing courtesy of Keller Williams Realty Bothell
Sold by Heaton Dainard, LLC